Second base is a position that's usually forgotten. To their right is supposedly the best athlete on the field (shortstop) and to their left is typically the worst fielder but best hitter (first base [that's why I played first in high school]). Second basemen are usually smaller, quicker players who are known more for fielding than hitting, and given the nature of the fan who's drawn more to offense than defense, a good second baseman is more quickly forgotten than a good shortstop.
Whether it is collecting and starting a double play ball or covering the base on a steal or going God knows where on bunt defense, the diamond layout is not kind to a second baseman (other than the casual glove side ground ball with no one on). They are just as good of athletes as their partners in crime across the dirt but for some reason I just couldn't think of any great second basemen like I could shortstops.
Honus Wagner, Derek Jeter, Cal Ripken, Ozzie Smith, Barry Larkin, Joe Tinker…those were a few shortstops I knew of without accessing any reference.
Charlie Gehringer, Joe Morgan, Craig Biggio…? I'm guilty of second base ignorance. And I'm not proud of it.
In light of Biggio's induction into the Hall, I figured I would break down the best second basemen of all-time. I had 10 planned out but scribbled 12 names in my notes because I can't count so we'll do 12.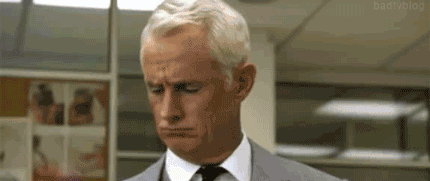 Honorable Mention: Frank White
As his nickname suggests, "Hoover" was one of the best defensive
second basemen to play the game. While I don't think anyone will ever beat Brooks Robinson's 16 Gold Gloves (a position player record), White did accrue half of that, winning 8 Gold Gloves between 1973-1990, including 6 straight from 1977-1982. He was also a 5-time All-Star and won the 1985 title with the Royals.
12. Bill Mazeroski
Best known for his home run in the 1960 World Series, lifetime Pirate Bill
Mazeroski is almost a carbon copy of Frank White that played 20 years earlier. A .260 career hitter and elected to 7 All-Star Games, Mazeroski also collected 8 Gold Gloves from 1958-1967. Though never a great hitter, Mazeroski's game was always consistency, with glove and bat. 10 of his 17 professional seasons produced batting averages between .250 and .285.
11. Dustin Pedroia
Undoubtedly one of the scrappiest and toughest outs that I've ever seen. P
edroia, an Arizona State grad, won the 2006 Rookie of the Year and 2007 MVP with the Red Sox, and while he has had a bit of an award drought, his 2007 and 2013 World Series rings speak for themselves. After the infamous Curse of the Bambino, Pedroia has been a cornerstone of the attitude shift in Boston from frustrated second fiddles to formidable winners nearly every year (2014 was a brief hiccup). A .299 hitter, managers Terry Francona, Bobby Valentine, and John Farrell have used him in a large variety. He has been a successful leadoff hitter, 2 hitter, and last year, 3 hitter as a table setter for Big Papi with Mike Napoli hurt. For a player to be worked up and down the lineup like that can't be easy, and I am excited to see where he will go with the new kids on the Yawkey block, Hanley Ramirez and Pablo Sandoval. Pedroia has 4 Gold Gloves and will enter the 2015 season as the defending champion at second base.
10. Nellie Fox
The long time White Sox second baseman is the model of durability.
Fox led the league in games played 6 separate years, at-bats 5 years, and hits 4 years. Though he never won a World Series title, Fox's .288 average, 1959 MVP award, 11 All-Star selections, and 3 Gold Gloves place him 10th on our list of second basemen. He played in an ERA of incredible pitching, featuring fellow Hall of Famers Sandy Koufax, Warren Spahn, Whitey Ford, and near-HOFers Mickey Lolich and Denny McLain. Though Fox did not face those National League pitchers directly for the majority of his career, a .288 average at that time in baseball is still nothing to sneeze at.
9. Tony Lazzeri
Many will say that Lazzeri would not have been the same player if it
weren't for Murderer's Row, but 5 rings in 10 years is no fluke. A career .292 hitter, Lazzeri played for some of the best teams of all-time, including the '27 Yankees which many call the best team ever. He played most of his career before the All-Star Game became a regular occurrence, but he was elected to the inaugural 1933 team and certainly would have won a few Gold Gloves had the award been around. Sure, playing with Gehrig, Ruth, Waite Hoyt, and Herb Pennock makes it easy to win 110 games, but Lazzeri was certainly as important to that team as any of them were. Rings in '27, '28, '32, '36, and '37 bring Lazzeri in to #9 on our list.
8. Craig Biggio
Here's our guy. Biggio, a 2015 inductee, never won a World Series with the Astros,
but he does have 3,000 hits and 4 Gold Gloves (after being groomed to be a pro catcher). He also led the league in hit-by-pitch 6 times and doubles 4 times, a really odd combination if you ask me. Like Mazeroski, Biggio was an extremely consistent hitter. Save his rookie year, Biggio hit above .250 and more than 100 hits for 19 straight years.
7. Ryne Sandberg
Beloved Cub and current Phillies manager Ryne Sandberg comes in at #7.
With the 1984 MVP award, he made it clear that he was the best 2nd baseman in the NL after Joe Morgan had retired. He won every Gold Glove from 1983 to 1991, was an All-Star from 1984-1993, and with the exception of '86 and '87, won the Silver Slugger every year from 1984-1992. For those 10-12 years, we didn't see a better second baseman, certainly in the NL and perhaps the AL too, depending on how high you see Frank White's stock. I wish I had been around to watch him play.
6. Roberto Alomar
It's tough putting the guy with the most 2B Gold Gloves this low, but
I feel that the ones to come are even better. Alomar's lone World Series title came with the 1993 Blue Jays, where he stayed for 5 years. He had a three year stint with the Padres before going north of the border, then 3 years with the Orioles and another 3 years with the Indians. For being such a great player, he was rather nomadic. Either way, his defense traveled. No matter where he was, he won Gold Gloves; from 1991 to 2001, he won the award every year except for 1997. With a .300 average and a bevy of Silver Slugger awards, Alomar comes in 6th on our list.
5. Joe Morgan
The Big Red Machine wouldn't have been as big and industrial
without Joe Morgan. I think they would have been equally as red but that's a different debate. Morgan was an on-base machine, leading the league in walks 4 separate years and OBP another 4 years. With back-to-back MVP awards in 1975 and 1976 (not a coincidence he had his best two years when the Reds won back-to-back World Series), Morgan also won 5 straight Gold Gloves from 1973-1977. He ranks 5th all-time in base on balls.
4. Robinson Cano
The highest ranked active player on the list, some of you may call this
premature considering he only has 10 years of service time in the Majors. I hear you, but a .310 average is just a little louder (sorry). Most of the previous selections have been defensive; Alomar is the only one to this point with a .300 average. Well, that changes now. Cano has a few Gold Gloves (he's no Frank White) but he's just such a pretty hitter. He's well on his way to 3,000 hits and very well could reach 600 doubles, something only 14 players have done ever and only Biggio has on this list (so far). I don't think Cano's even peaked yet and he's already 4th best. Adding Nelson Cruz as protection can only help him produce in 2015. 
3. Eddie Collins
Collins played in the very early times of baseball, debuting in 1906 for the Athletics.
Collins is a career .333 hitter (4 at-bats over from being a perfect 1/3 average), with 3,315 hits and 1,821 runs scored. He also is the career leader for sacrifice hits, which is something very dear to me (the most undervalued play in baseball is a runner going from first to third on a base hit to center or right) and something I wish I saw more of today. Situational hitting is a resuscitated art now that steroids have been (mostly) weeded out of the sluggers. Collins is not only the career leader but he is the guru, the wizard, the straight up king of sacrifice hits. His 512 tower over 2nd place Jake Daubert's 392. To put in perspective, Elvis Andrus is the active leader in sacrifice hits with 87 in 6 seasons. That's an average of 14.5 SH per year, while Collins averaged over 21.
2. Charlie Gehringer
Good old Chuck. He has a lower average and fewer hits than Collins does,
but he and pitcher Hal Newhouser brought the Tigers to dominance in post-Depression America. When Newhouser joined the Tigers in the mid-20s, they hovered around .500, winning a handful of games to jump just above, but they were never really threatening. With Newhouser came a durable and consistent second baseman who was capable of performing at a very high level, and that's exactly what he did. In 1927, he hit .317 and would hit above .300 for the next 5 seasons, a brief hiccup of .298 in 1932, and then hit above .300 until 1940. It makes building a championship a lot easier if you can rely on that type of performance leading off every game. In 1935, with other fellas named Mickey Cochrane, Hank Greenberg, and Goose Goslin, the Tigers won their first franchise World Series, rectifying Cobb's tough defeats in 1907 and 1908. Gehringer went on to be the 1937 AL MVP.
1. Nap Lajoie
Ladies and gentlemen, the best 2nd baseman in history: Nap Lajoie. He played
in the same era as Collins so we don't have MVPs, Gold Gloves, or Silver Sluggers to determine his worth, but how about a .338 career average, including batting 5 batting titles, a career high of .426, 657 doubles, and 3,243 hits? For me, it's hard to argue with those hitting numbers. Even though his totals weren't as high as Collins, his bests were nearly unbeatable. He also had a team named after him for goodness sake! After the 1902 season, the Cleveland Broncos changed their name to the Cleveland Naps, which they would remain from 1903-1914, and then became the Indians we know in 1915.
There you have it. Feel free to debate me. Here's a funny thing though. Among the 13 players that I listed, only 4 of them were 6′ or taller and only 1 was over 200 pounds (Cano). Our average second baseman is 5′ 10 1/2″ and 177 pounds. Not a huge dude. But they have range and they are clean fielders. That's what 2nd basemen are known for, but not always remembered for.
Thanks for reading.