As a Tigers fan, this is difficult to write. As a baseball fan, the Indians deserve some dap for the way they've gotten after business this trade deadline.
Grant Brisbee, one of the best in the business, wrote another wonderful article similar to the one you're about to read here about how the Indians are rarely the loudest team in July. Since the turn of the century, they've only been true "buyers" a handful of times and even then, they went shopping at the clearance rack with a very modest budget.
Since 2008, the year after the Indians went 96-66 and won the AL Central, here are their records at the trade deadline:
2008: 47-61 (finished 81-81)
2009: 43-61 (65-97, fired Eric Wedge, brought in Manny Acta)
2010: 44-61 (69-93)
2011: 54-52 (82-80)
2012: 50-54 (68-94, fired Manny Acta, brought in Terry Francona)
2013: 60-48, 2 GB (92-70)
2014: 54-55 (85-77)
2015: 48-55 (81-80)
2016: 60-42 (???)
Even under Francona, on whom I heap endless praise, this level of success is still relatively new this late into the season. The trade they made this year to acquire Brandon Guyer from the Rays probably would have sufficed for them in past years; a solid role-player who fills a need but won't be a world beater.
But this isn't past years – both in the win column and in their endgame. The Indians are first in the AL in team ERA (3.59), complete games (5), shutouts (3), runs allowed (408), and third in strikeouts (872) and homers allowed (116). Between Kluber, Salazar, and Carrasco, opposing teams have had an absolute headache trying to score on them, but they're also scoring runs too; their 505 runs scored is 3rd in the AL. Other than 2013, they haven't finished higher than 6th in the AL in that category since 2008.
So, no. This year is not like the others. Their attitude entering the trade deadline should reflect that, and oh boy, did it.
Rather than making Brandon Guyer their headlining move, he is but a footnote during the Indians' activity at the 2016 deadline. They signed Andrew Miller, the best reliever in the American League and did have the best available catcher, Jonathan Lucroy, until some details could not be ironed out and he enacted his no-trade clause, only to end up a Texas Ranger by the end of the day. This activity would have been impressive for any team, but because its the Indians, the team who have been last or second-to-last in attendance the last 5 seasons, the team who have had one of the smallest aggregate payrolls in the last 5 seasons, makes it all that more impressive.
When it comes to being competitive, there are two schools of thought.
Stockpile prospects. If a team plays well enough for just long enough, GMs of competitive teams will come calling and offer flocks of prospects for that last piece that will put them into the postseason. The Cubs did it, the Marlins did it, and the Phillies and Braves are doing it. Sell enough years at the trade deadline and you can boast a solid farm system. Then when the time is right and the prospects are ready at the same time, the team you put on the field is one of the best in the league. There's always an added element of risk with prospects, but with proper drafting, scouting, and player development, it can all come together wonderfully.
Buy everyone. The teams whose windows of opportunity are slowly beginning to close will often choose to sell those prospects in order to get that core their ring. It often thins out the farm system, and quickly, but if it brings a ring, what else matters? Once the prospects are gone, all the chips are in, and if a championship doesn't come in that season or the next, your organization is staring a teardown right in the face. Just ask the Phillies after Charlie Manuel was fired.
The Indians haven't really been either the past few years. They've drafted well, made smart but not lavish trades, and have relied heavily on player development. Buying is out of character for them, but buying in this quantity is out of character even for the major players.
The Indians are all about the slow play. They've won one playoff series this century, and before those crazy good mid-90's clubs, they went more than 40 years without even making the postseason. Part of that is economic necessity; a small market team simply does not have the means to financially compete in the offseason. But when the Cavs did the unthinkable and actually won a championship this summer, the city, who had not seen a major championship since 1964, realized that winning is fun. And not just winning more games than anyone in a geographic region (the AL Central), but winning. So even though the Indians hopped the fence from the first column of stockpiling prospects to the buy everyone column, winning would absolutely be worth it.
At least I would think so if I were an Indians fan. I would gladly endure five years of horrible baseball if it came after winning a World Series (and I almost did; the 1996-2005 Tigers were some of the worst in history and I we almost got that ring in 2006). The cost was mighty; the pitching market was pretty thin (unless you go full Twins and pull the trigger on Hector Santiago), but that didn't stop them. The haul: #1 team and #22 overall prospect Clint Frazier #4 and #93 prospect Justus Sheffield, pitcher JP Feyereisen (who has a 1.80 ERA in three seasons in the minors), and Ben Heller (who has a 2.77).  That is a lot.
But the ring is worth it. I can't help but applaud this new attitude. Rather than just standing pat and hoping for the best (because if I know one thing, it's that fortune does not like to travel to Cleveland), they are actively pursuing what they city hasn't had for generations. They aren't patiently (or maybe given the odds this year, impatiently) waiting to see what destiny has in store for them, they are changing the game in their favor and doing everything in their power to make it happen.
And damn it all, Brisbee goes and says exactly what I want to again.
The Indians have acted like a cool, calm, and collected team for decades, when their lamentable franchise history suggests that they should be total hyperactive freaks the second they get a chance to reach the postseason. The Andrew Miller trade balances both sides nicely.
Even though the Lucroy deal didn't happen, the Indians' bread and butter has been pitching and defense, just like last year's Royals, whose uberbullpen has become the model for hopeful teams both immediate and future. When it's October and 45 degrees, bats won't make as much of a difference as arms will. And when those arms are Kluber, Carrasco, and Salazar handing the ball to Andrew Miller, it is hard to think this is just the mid-90's all over again. Because the Indians don't just happen to be in first place like they have a few times in the past five or ten years, but because now, more than ever before, they are really going for it.
Good for you, Cleveland. Good for you.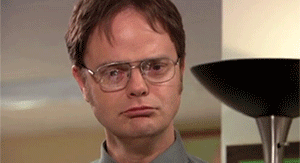 Header photo: Elsa/Getty Images