The NL West. Probably the most active offseason division as a whole, but not necessarily the most efficient offseason, either. They were in the news a lot, specifically Greinke switching jerseys and earning oil tycoon money after leading the NL in ERA and WHIP en route to a Cy Young runner up season. Let's see how 2016 looks.
2015 Results
1) Los Angeles Dodgers, 92-70, lost NLDS
2) San Francisco Giants, 84-78
3) Arizona Diamondbacks, 79-83
4) San Diego Padres, 74-88
5) Colorado Rockies, 68-94
Arizona Diamondbacks
Key additions: P Zack Greinke, P Shelby Miller, P Tyler Clippard, SS Jean Segura
Key losses: SS Dansby Swanson (#1 prospect), OF Ender Inciarte, IF Aaron Hill
The Diamondbacks made the biggest splash, signing Greinke to a record-breaking contract around the Winter Meetings, and supplemented it by trading the farm for Shelby Miller, a trade that many experts consider a steal…for the Braves. While the Diamondbacks plugged a lot of wholes with expensive fixes, there are still other holes in the boat.
Lineup: The D-backs were 2nd in the NL in most offensive categories to Colorado, mostly because of Goldy at first. The best all-around first baseman in the game and one of the top 5 players anywhere right now, Goldy's quiet leadership will likely replicate a productive 2015.
1) AJ Pollock, CF
2) David Peralta, LF
3) Yasmany Tomas, RF
4) Paul Goldschmidt, 1B
5) Jake Lamb, 3B
6) Wellington Castillo, C
7) Chris Owings, 2B
8) Jean Segura, SS
Rotation: Zack Greinke, Shelby Miller, Patrick Corbin, Rubby de la Rosa, Robbie Ray
Wow, this rotation is great! *keeps reading* Oh. That's why they were under .500 last year. Adding Clippard to the back end will take some pressure off of both the starters and Ziegler to close, but de la Rosa and Ray will do more harm than good. Josh Collmenter got pushed to the bullpen, but could come back out at any moment, and Archie Bradley also could make an appearance sooner rather than later.
Colorado Rockies
Key additions: OF Gerardo Parra, IF Mark Reynolds, P Jason Motte, P Chad Qualls, P Jake McGee
Key losses: OF Corey Dickerson, P John Axford, P Rex Brothers, IF Justin Morneau
Every single year, the Rockies have the best offense but the worst pitching. Much of that can be credited to the park and the elevation (2 guys with 40 home runs), but this won't be any different this year. The Rockies focused heavily on the back end of the bullpen – it is clear that they will try to simply outscore their opponents and win games 17-15.
Lineup: Trading Dickerson didn't make much sense, Parra is just an older and less productive version, although he does stay healthier than Dickerson. Reyes is still being investigated for a domestic violence incident, and as of right now will be suspended to start the season, forcing Christian Adames to start at short. Before you ogle over CarGo's and Arenado's 40 homer seasons, I urge you to read this article about why they really didn't have that great of a season.
1) Jose Reyes, SS (if he isn't suspended)
2) Charlie Blackmon, CF
3) Carlos Gonzalez, RF
4) Nolan Arenado, 3B
5) Mark Reynolds, 1B
6) Gerardo Parra, LF
7) DJ LeMahieu, 2B
8) Nick Hundley, C
Rotation: Jorge de la Rosa, Jordan Lyles, Tyler Chatwood, Chad Bettis, Jon Gray
Last year's rotation: last in the NL in ERA, shutouts (only 1), runs allowed, walks, and strikeouts. 2nd to last in the NL in home runs and hits allowed. Not much will change in 2016.
Los Angeles Dodgers
Key additions: P Kenta Maeda, P Scott Kazmir, P Joe Blanton
Key losses: SS Jimmy Rollins, P Zack Greinke, MGR Don Mattingly
I have no idea what to expect. The Dodgers have Corey Seager, but they also have Chase Utley. They have Joc Pederson, but they also have Carl Crawford. Dave Roberts has never managed before and he's inheriting the biggest payroll, expectations, and diva (Puig) in the country. They'll need all the arms they can get, Brandon McCarthy is still healing from Tommy John surgery and Brett Anderson couldn't even make it to Opening Day before his annual injury.
Lineup: Not as good as you'd think. Pitchers have figured out Puig, Joc Pederson could strike out 200 times, half of LA forgets that they are lucky enough to have Howie Kendrick, and Adrian Gonzalez and Justin Turner will just end up looking at each other and shrugging because they can't really contribute any more than they have.
1) Corey Seager, SS
2) Yasiel Puig, RF
3) Justin Turner, 3B
4) Adrian Gonzalez, 1B
5) Howie Kendrick, 2B
6) Andre Ethier, LF
7) Joc Pederson, CF
8) Yasmani Grandal, C
Rotation: Clayton Kershaw, Scott Kazmir, Kenta Maeda, Alex Wood, Mike Bolsinger
At least they have Kershaw. Kazmir is added ammunition, but nowhere near the number two that Greinke was. Ryu, McCarthy, and Anderson are all hurt, making 2016 likely a lost season for the Dodgers.
San Diego Padres
Key additions: P Fernando Rodney, SS Alexei Ramirez, OF Jon Jay, P Drew Pomeranz
Key losses: P Craig Kimbrel, OF Will Venable, OF Justin Upton, P Ian Kennedy, P Joaquin Benoit, IF Yonder Alonso
If the All-Star game weren't in San Diego this year, I think most people would forget that the Padres were a thing. Their "sign every free agent with a pulse" method last year crashed and burned and they lost as much this offseason as they gained the previous. It's not that the Padres are bad, it's just that they're no fun. They're just so average, and so consistent about it. Win totals from the last five years: 74, 77, 76, 76, 71. San Diego is that uncle who lives really far away that you forget you have, until you visit him once a year, and it's just an okay weekend.
Lineup: Yes, Wil Myers is moving to the infield this year. After losing half of his season to a wrist injury in 2015, his bat will be graciously welcomed back to a pretty weak lineup. Kemp continues to deteriorate after his 2011 season, and no Yonder Alonso as protection this year will only make things worse.
1) Jon Jay, LF
2) Derek Norris, C
3) Wil Myers, 1B
4) Matt Kemp, RF
5) Yangervis Solarte, 3B
6) Alexei Ramirez, SS
7) Corey Spangenberg, 2B
8) Melvin Upton, CF
Rotation: James Shields, Tyson Ross, Andrew Cashner, Brandon Maurer, Robbie Erlin
Last year exposed that Shields benefitted from a bullpen with the Royals; he is an innings eater and that's about it. That's really what the whole rotation is; a group of guys that would be great 4-starters elsewhere but because they were eschewed out to baseball purgatory, they'll get a chance to be a little more than a 4-starter: a 3-starter!
San Francisco Giants
Key additions: P Johnny Cueto, P Jeff Samardzija, OF Denard Span
Key losses: P Yusmiero Petit, P Tim Lincecum, OF Nori Aoki, P Tim Hudson, P Mike Leake, IF Marco Scutaro, OF Alejandro De Aza
It's an even year, and all the Giants did was get better in the offseason. Do we even need to play a regular season? They are the most complete team in the West and if it weren't for the Cubs, I would say in the National League. They are returning 7 of 8 starters in the field, healthy starters, and the one new one they're getting is an awesome leadoff guy (Span). He'll love those huge gaps out in the Bay. The Giants in a picture: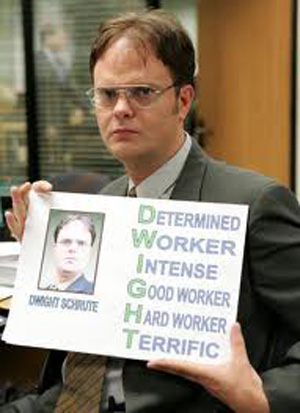 Lineup: Wow, this is a good lineup. Duffy quietly assembled a Rookie of the Year quality campaign and would have won if it weren't for Bryant. Crawford doesn't get enough love for his production at shortstop, he is an excellent defender and hit 21 home runs last season, his first career All-Star selection.
1) Denard Span, CF
2) Joe Panik, 2B
3) Buster Posey, C
4) Brandon Belt, 1B
5) Hunter Pence, RF
6) Matt Duffy, 3B
7) Brandon Crawford, SS
8) Angel Pagan, LF
Rotation: Madison Bumgarner, Johnny Cueto, Jeff Samardzija, Jake Peavy, Chris Heston
Jake Peavy could be the ace of the Padres or Rockies and he's the 4-starter here! If that isn't good enough, Matt Cain is still with the team for a spot start if need be, and then they have Casilla and Romo at the back end. This will be a pretty one sided division.
Division Superlatives
Best outfield: Colorado
Best infield: San Francisco
Best rotation: San Francisco
Best lineup: Colorado
Best bullpen: Arizona
Prediction
1) San Francisco, 94-68
2) Los Angeles, 88-74
3) Arizona, 85-77
4) San Diego, 76-86
5) Colorado, 71-91
Header photo: Jamie Squire, Getty Images